Event
15 Union Square West , April, 2010
15USW is the 21st century artistic metamorphosis of Tiffany & Company's 19th century headquarters overlooking historic Union Square .
Even if you didn't know its history or architecture, 15 Union Square West blows you away the second you walk into its model apartment.
The conversion of the 5-story building at 15 Union Square West into 36 condominium apartments has revealed an 1870 cast iron facade that had been hidden for decades under a cheap 50's brick cover.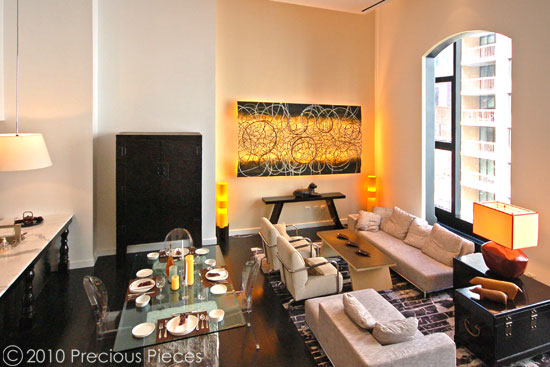 The developers of the condo are adding seven stories and wrapping a glass curtain wall around the newly revealed cast iron arches. It will make for a unique kind of picture frame over New York's past while updating the site to a modern use more suited to the demand for shiny new homes in downtown Manhattan.